Monitoring
Genesis Building Systems has partnered with EMERgency 24 to offer full-service monitoring. For additional information, visit emergency24.com by clicking the logo below.​
About EMERgency24
EMERgency24 has been a leader in the alarm monitoring and security products since 1967. Their products offer the ability to provide the widest variety of security monitoring services and they are consistently rated as the "most preferred" in surveys of alarm installation companies. Genesis Building Systems uses EMERgency24 technology to help you monitor your business and to keep your business protected and safe!
What we Monitor
Security
Fire Alarm
Fire Sprinkler
Video
Medical Emergency
Elevator
Emergency Phone
Any device with an output
Fire Alarm Monitoring by EMERgency24
Fire alarm monitoring by EMERgency24 monitors supervisory signals for sprinkler malfunction and trouble signals indicating electrical malfunction. Alarm signals immediately prompt a dispatch call to the local fire department while personnel from the protected property and the alarm dealer are notified of supervisory and trouble signals. EMERgency24 maintains records of all signals received and our state-of-the-art systems are tested regularly, inspected and maintained by qualified professionals. To comply with the U.S. National Fire Alarm Code, EMERgency24 also issues a certificate or placard, establishing third-party verification of its services.
Emergency Phone Monitory by EMERgency24
Emergency phone monitoring by EMERgency24 offers Emergency Call Button monitoring service that is ideal for parking garages, open campus space or stairwells to provide a means of calling for emergency help should it ever be needed.
Elevator Monitoring by EMERgency24
Elevator monitoring by EMERgency24 offers two-way voice monitoring of elevators in the event that a car may become disabled and occupants are trapped. To be able to identify the specific bank of elevators within a building, a special account number is required for each elevator that is monitored.
Video Monitoring by EMERgency24
Video verification is one the fastest growing areas in the industry. Emergency24 endorses CHeKT as a solution that is easy to implement. CHeKT allows us to provide our customers with Video Verification and audible services. Whether that is using CHeKT as an account retention tool or as a means of taking over accounts, you can provide your clients with a much higher level of security monitoring services and reduced false alarms.
The CHeKT Visual Verification Bridge
The CHeKT Bridge allows you to pair local cameras to alarm panel zones. Pairing cameras with these zones gives Emergency24 Monitors access to see what caused an alarm to occur. Any zone type, any detector, and only when a panel is armed.
CHeKT has created the video verification solution you always expected. Because the Bridge is using an existing alarm zone and detectors, you can trust the alarm detection. When an alarm zone is tripped, the Bridge creates a pre and post-alarm video for the central monitoring station. The alarm signal is sent to the central station by your alarm panel and the central station software can access our monitoring portal within 2 seconds.
Using Video Analytics for an Active Response
Camera analytics, and specifically AI technology, have become increasingly more accurate. The CHeKT Bridge can convert video analytic events into an alarm signal for Monitor review and real-time response.
When alarm contractors are able to trigger detection from both physical detection zones and cameras with reliable analytics, they can quickly scale a traditional alarm system into a modern security solution. This allows security companies to leverage an existing alarm system and add cutting edge AI technology, ensuring an operator response to AI events.
Eliminate phone line troubles and expensive POTS lines by upgrading to wireless monitoring. Contact us to learn more.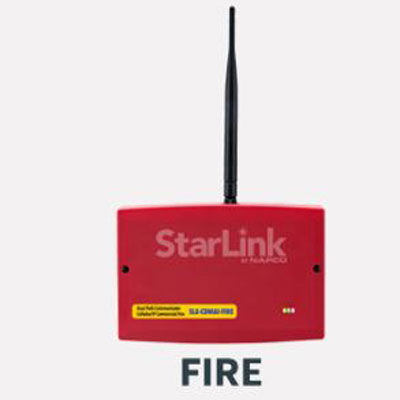 EMERgency24's History
Since 1967, EMERgency24 has been the central station technological leader.
The first computerized central station in the security industry.
The first central station to bring full redundancy to the industry by initiating a second independent computer.
The first independent central station to establish a second fully automated branch, and the first to create a Supernet of protection by linking these branches.
The first to develop an array of special services based on automatic number identification.
The first completely interactive software program, the Chicago Connection, to deliver full subscriber account data and history to our dealers' personal computers.
The first central station to offer a selection of services via the Internet. In fact, EMERgency24 offers the widest variety of IP communication formats to allow our dealers the most options when designing an alarm system.
Let's Talk!
Schedule service or contact us for more information.