Knox County, OH Emergency Responder Radio Systems Bi-Directional Amplifiers
Emergency Responder Radio Systems (ERRS) Bi-Directional Amplifiers sales and service for Knox County, Ohio.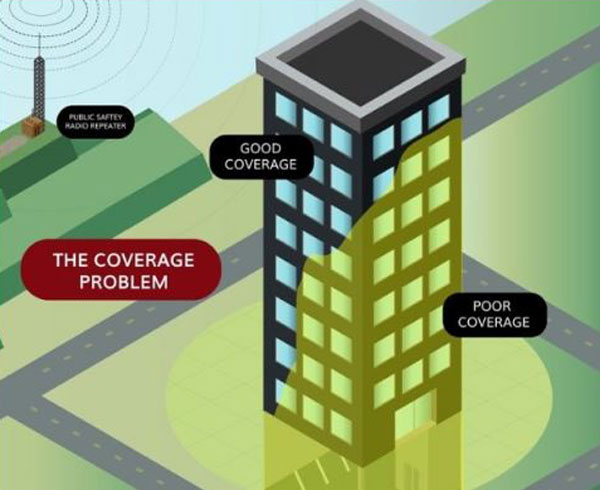 What is a Emergency Responder Radio System / Bi-Directional Amplifier and why is it required?
In Knox County, Ohio, an essential component for seamless Emergency Responder Radio Systems (ERRS) implementation involves the utilization of a Bi-Directional Amplifier (BDA) or a Distributed Antenna System (DAS). These sophisticated systems play a pivotal role in enhancing the signal strength of Emergency Responders' Radios, fostering effective communication among first responders. In critical situations, where communication breakdowns can lead to potentially life-threatening consequences, the installation of an ERRS becomes imperative.
By amplifying the signal of first responders' radio systems, ERRS ensures robust communication capabilities during emergencies, enabling responders to carry out their duties with efficiency and a higher rate of success. Mandated by authoritative bodies such as the National Fire Protection Agency (NFPA), Ohio Fire Code (OFC), and the International Building Code (IBC), ERRS solutions comply with stringent regulations enforced by Underwriters Laboratories (UL) and the Federal Communications Commission (FCC). Investing in ERRS technology is not just a compliance requirement; it's a proactive measure to safeguard lives and improve emergency response effectiveness in Knox County, Ohio.
Knox County, Ohio ERRSBA 
Looking for Emergency Responder Radio Systems Bi-Directional Amplifiers (ERRSBA) in Knox County, Ohio? Look no further. We specialize in the sales, installation, and service of ERRSBA, serving as a trusted provider in the region. As a prominent manufacturer, Emergency Responder Radio Systems is at the forefront of producing high-quality bi-directional amplifier products tailored for dispatch centers, fire departments, and police departments nationwide. With a commitment to excellence and a manufacturing legacy dating back to 1997, we bring unparalleled expertise to the forefront, ensuring that your ERRSBA needs are not only met but exceeded. Choose reliability, choose quality – choose Emergency Responder Radio Systems for all your ERRSBA requirements in Knox County, Ohio.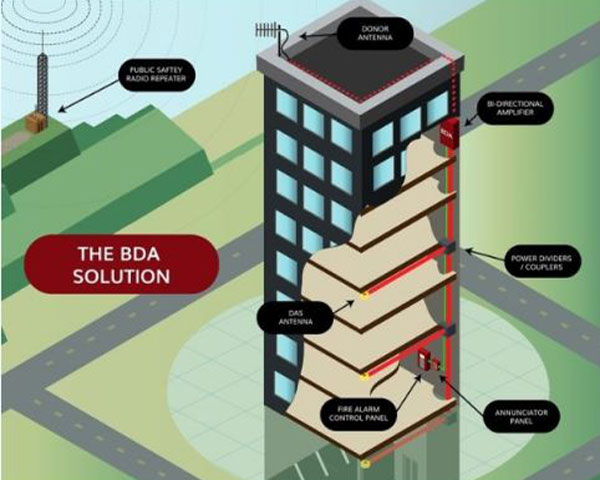 The addition of a BDA system can aid in the effectiveness of Emergency Responders to protect life and property.
How we can help you?
At Genesis Building Systems we have an FCC GROL certified team that can assess your specific buildings needs with an on-site evaluation. Each structure is unique, therefore so must the system design. Being a Full-Service organization, our work does not end after design and installation. We offer maintenance, testing & inspection services to maintain a healthy BDA system so our clients and emergency personnel can have the peace of mind that, should an emergency happen, communication would go uninterrupted.
Knox County, Ohio Solutions
Genesis Building Systems is a leading provider of Emergency Responder Radio Systems Bi-Directional Amplifiers sales, service and support to the Knox County, Ohio area. Our professional staff will work closely with you to determine your exact needs and deliver the highest quality products on time at competitive pricing.
Knox County, OH BDA SYSTEM BREAKDOWN
Get the breakdown of BDA systems in Knox County, OH
About BDA Systems
Compliant with the rigorous standards outlined in UL 2524 1st Edition for In-building 2-Way Emergency Radio Communication Enhancement Systems, the Honeywell BDA solution stands as a beacon for enhanced two-way radio signal strength within buildings, tunnels, and various structures in Knox County, Ohio. Our Class B, Bi-Directional Amplifier (BDA) Solutions represent a cutting-edge, high-power, and band-selective radio signal booster system meticulously crafted to meet and exceed the requirements of all public safety frequency band ranges. Elevate your communication capabilities and ensure superior connectivity in critical situations with our advanced BDA Systems designed for optimal performance and compliance with industry standards.
BDA Systems in Knox County, Ohio
"As a general contractor, electrical contractor, project manager, or building owner in Knox County, Ohio, you're likely aware that numerous jurisdictions mandate NFPA-compliant public safety and emergency responder coverage as a prerequisite for obtaining an occupancy permit. Navigating the intricacies of coverage testing and improvement can be complex, with requirements varying by jurisdiction. At Genesis Building Systems, we specialize in offering comprehensive solutions, and our dedicated team can conduct an initial survey of your jobsite even before construction commences to establish baseline signal strength readings. This early assessment, coupled with insights derived from the proposed construction plans, enables us to assess the likelihood of a BDA system being necessary.
Beyond equipment and signal guidelines, coverage testing is a crucial aspect. Typically conducted through a "20 grid" or "40 grid" process, this method divides each floor of a building into 20 or 40 sections, respectively. Public safety radio tests are then performed in each section to ensure seamless connectivity and that the signal meets minimum requirements.
For structures with poured-concrete elements or underground garages, a public safety amplification system is often essential. Various occupancies, including Airports, Apartment Buildings, Assisted Living Facilities, Commercial Buildings, Convention Centers, Governmental Buildings, Hospitals, Hotels, Manufacturing Plants, Parking Garages, Retail Shopping Malls, Schools, Campuses, Stadiums, Arenas, and more, may necessitate the addition of these systems. At Genesis Building Systems, we're committed to simplifying this intricate process, ensuring compliance and optimal safety for your Knox County projects. Contact us today for expert advice and BDA system solutions tailored to your specific needs.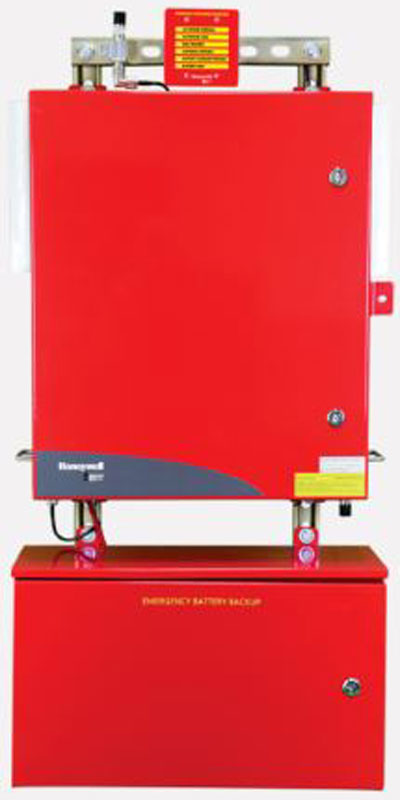 Let's Talk!
Ask us how we can help you with your emergency responder radio system! Schedule service or contact us for more information.